YOUR PROPERTY WILL NEVER LOOK SO GOOD!
This is your main feature showcase. Allow prospective buyers and clients to walk through your space and engage them like never before.
3D Virtual Walk Through tours bring your clients inside your property from anywhere.
Have trouble visualizing a space with only pictures or standard virtual tours? Problem Solved!
With our simple and intuitive 3 dimensional dollhouse views you are quickly immersed into the entire space.
You can spin it, flip it, rotate backwards and forwards. Giving you and your users a complete birds eye view of the entire space. Imagine your potential buyer sitting from home touring your home in complete 3D.
Let window shoppers see your store before they walk in!
no images were found
[Click Images to Enlarge]
Join the 3D Nation! (From your phone or anywhere!)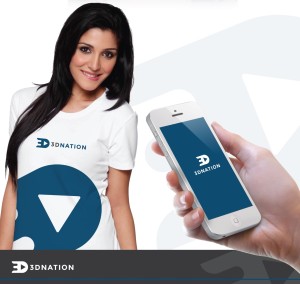 Let's face it, your buyers are on the go all the time and their mobile phones are right there with them!  Our tours are completely mobile friendly to ensure you and your clients have the best experience
Traditional 2D Photos Included!
Photos don't always do a property justice but don't worry we include them as well.
[Click Images to Enlarge]
We easily create beautiful, branded single-property websites.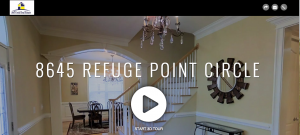 We add your logo and custom property images.

Add full listing details, descriptions, photos, floor plans, youtube videos.

Lead generation form-  each lead goes directly to the agent.
Add 2D Sketch Floor Plans to your 3D Tours to have the complete package (add $50)
We believe 3D Nation is the best way to experience a property, but traditional black-and-white floor plans are still a helpful add-on for new homeowners.
Visualize a 3D space online and be able to print a 2D drawing to complete your marketing of each property!
EASILY UPLOAD RIGHT TO MLS
– Each individual floor delivered in PNG format as a separate file
– All floors together delivered in one PDF
– Up to 10,000 square feet (pricing varies for larger Spaces)
– Delivery within 2 business days
COMING SOON: Virtual Design Studio
Looking to do a remodel, or just wondering what a new space might look like with furniture? Simply use the Virtual Design Studio and you will be able to customize your space while saving valuable time and money.
COMING SOON: Virtual Reality (VR)
3D Virtual Reality is the future. Our virtual tours are built in such a way that when the technology reaches the consumer level, they will be easily adapted to use with virtual reality headsets such as the Oculus Rift or Samsung Gear VR.
Video Example of Matterport content on Samsung Gear VR from Matterport on Vimeo.

3D Nation is proud to be partnered with Phil Shepard Photography for the ultimate Premium Real Estate Package.
Professional Photos, Drones, Videos and More!
A recent survey found that when professional photography was used on a real estate listing the perceived value went up almost 13% and was THREE times more likely to sell!
Another survey by a Realtor's association found that when it comes to web features that buyers consider "very useful", 83% cited pictures! With close to 90% of perspective home buyers starting their search online it's crucial to market your listings online and to market them with the best possible photos.
At Phil Shepard Real Estate Photography, we offer more than professional photos. We offer professional photos taken with ultra-wide angle, high-definition, HDR equipment. Our ultra-wide angle technology captures more than six times more of a room than the standard digital camera that most Realtors use. This ultra-wide angle technology even captures three times more of the room than the standard professional grade SLR camera that our competitors use and can cost thousands of dollars! Combine that with our high-definition HDR technology and you'll receive the absolute best photos that today's technology can produce.
Popular Client Applications
DO NOT LIST YOUR HOUSE FOR SALE WITHOUT A 3D WALK THROUGH TOUR
WIN MORE LISTINGS!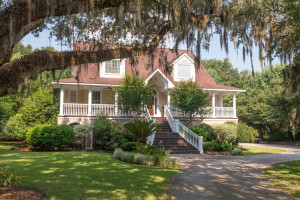 Traditional virtual tours are nothing more than still images panning within the photo and aren't more effective than pictures.
3D Virtual Showcases are completely different. Not only are they much more intuitive and immersive but they're actually virtual! It's like Google Maps for the inside so they understand how to navigate through a space.
Many Real Estate agents are turning to video to show off a property. Although videos are visually impressive and give a new perspective.  Videos are linear and they lack the control that home buyers crave.
3D Virtual Showcases are the perfect blend of function and beauty. Sellers will be happy that their property is being showcased with superior technology; buyers will be impressed with the visually rich experience; and you, the Agent, will differentiate your marketing plan from the rest.
ENGAGE YOUR CUSTOMERS BEFORE THEY WALK IN YOUR STORE!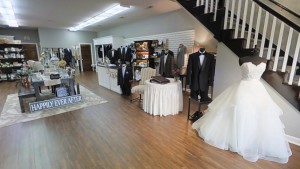 We have all walked into a store and the first thing we hear is can I help you find something?  Now,  3D Nation will help your buyer shop before they get to your store.  Consumers are savvy and often times do research before they enter your place of business.  Be ready for them with a completely immersive tour from 3D Nation!
RESTAURANTS LOVE 3D NATION!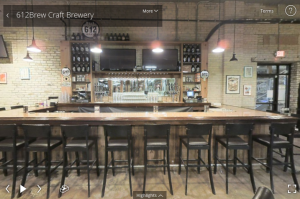 Go beyond Yelp and other review sites!  Instead of reading about it, let your customers explore the atmosphere before they get there!  You can almost smell the food from here!  Customers will be able to preview the ambience and better predict attire and other expectations.
INCREASE OCCUPANCY RATES WITH 3D NATION!
Hotel inventory is extremely competitive, set your hotel apart from the rest!  Consumers know photos and review sites are not the most reliable when it comes to choosing accommodations.  Let families explore the rooms and amenities before they check in!  This will create an excitement and loyalty sure to bring your guests back for another stay.
THE FUTURE OF TRAVEL AND TOURISM IS HERE!
The grand vision of 3D Nation is to capture every space in 3D and VR!  We will be able to put a spotlight on your venue so people around the world can travel from the comfort of there own home or mobile device!   Preview museums, art galleries, wedding venues, and many more…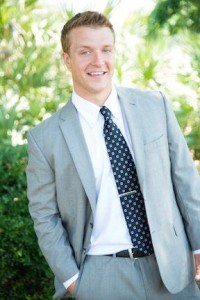 "This is a true game changer, It looks Badasssssssss!"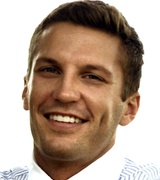 First time using a 3D tour and won't be the last. My client was in awe when I showed them. Did it on a high end, very unique unit for Charleston and have had a few people come out of the works to take a look at it because photos did not do the place justice like this tour. Annie and the whole team I would highly recommend!!!